Two Questions Worth Spending Some Time With...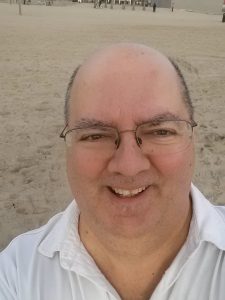 Hi—I'm Otto Collins and I want you to stop whatever you're doing and ask yourself these very important questions.
This is important because the next two minutes you spend with these questions could be a game-changer you in your life.

Here are the questions...

What do you want that hasn't shown up in your life yet?
And...
What's next for you in your life?
Do NOT Get Fooled By The Simplicity of these Questions...
(They could change your life and here's why)
As I go about my day, I like to ask the people I meet something like this...
What would be possible for you If you were a little bolder, a little more connected, a little more confident and a little more of who you are at the soul level?
I mean what would be possible for you if you knew—really knew-- who you were?
I'm not talking about whether you're a man or woman, you're rich or poor, you're good looking or not so much or anything else like that.
I'm suggesting that no matter who you are or what's going on in your life, you can have more of what you want.
The trouble is most people just don't see where they are stuck, where they hold themselves back and where they could be moving forward toward what they want in life.
What if the challenges you face in love, life, or business were much easier to solve than you think?
What if one insight could make all the difference in the way you see the world?
What if your whole life could change for the better if you could only see things a little bit differently?
That's what is possible for you if you can only learn what I call the difference that makes all the difference in life.
Whatever you're up against in life, whatever you want to change, improve, or be different all starts with seeing things differently.
And seeing things differently comes from knowing the truth about where our experiences in life come from which is simply our thoughts and our thinking in the moment.

I'm Otto Collins and I'm a Certified Transformative Coach who's been helping people all over the world step into the relationship and life they really want since 1999.
I'm here to help you connect with that Divine Spark inside you that's just dying to get released so you can be a bigger light in the world, create more impact and experience more connection, love and abundance in your life.
If there are any parts of your life that aren't working as well as you'd like, I invite you to reach out to me to see how I can help you.
In addition to the many books, courses, and programs that I've written and created with my wife, Susie, that have helped thousands of people create better relationships and lives, I'm available for coaching and consulting with individuals, couples, businesses, and organizations.
I offer relationship and marriage intensives for men, women, and couples and I also facilitate intensives, retreats, and seminars for groups and organizations of all sizes.
So, I ask you...
What's next for you in your life? and
What do you want that you haven't created yet?
Let's have a conversation to see how I could help you with that... You can contact me here
My best to you,
Otto Collins